By Mark Schniepp
August 2, 2022
As a result of the Fed's aggressive policy stance on hiking rates and selling securities, the U.S. economy will be in a bona fide recession either next year or no later than the beginning of 2024.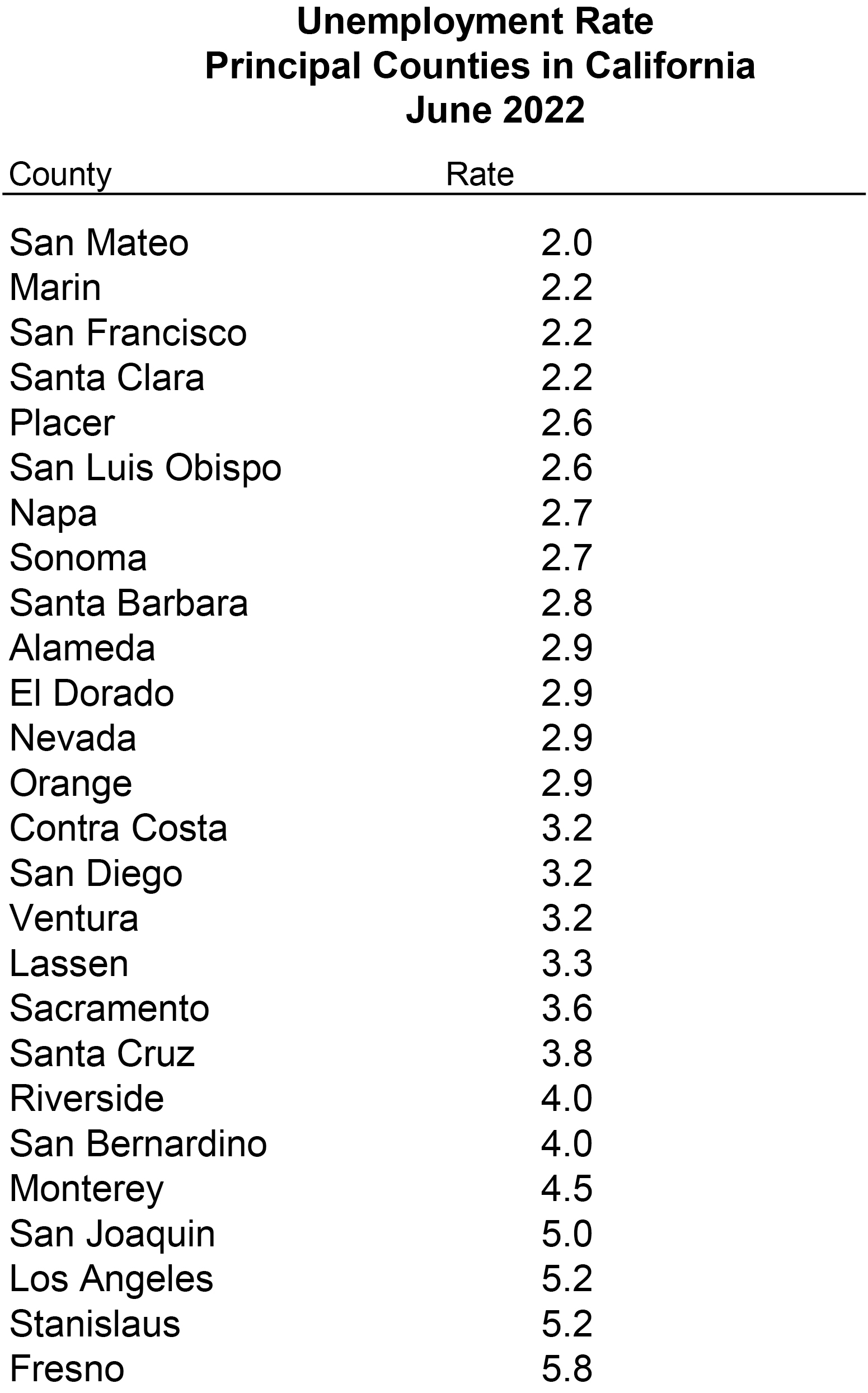 The stock market was actually telling us the recession would occur sooner, perhaps by year's end or early in 2023, but its downward trajectory reversed in July.  Bear market bounce or investors becoming optimistic regarding inflation?  Probably both, but we don't believe the bear market is over.
To be clear, the economy is not in a recession, but the likelihood of recession during the current business cycle is virtually certain. How severe and miserable the recession will be cannot yet be predicted, although there is no absence of opinions about this.
What Recession Usually Means
Substantial job losses and even mass layoffs
Businesses shutting down
Private sector activity showing considerable weakness
Household budgets under severe strain
Broad-based weakening of the economy
These series of events prevailed in 2008-2009 and again in mid-March to mid-May of 2020, plunging the economy into The Great Recession and the Pandemic Recession.
However, this profile does not exist today. In California, the evidence to date is even more austere indicating a troubled economy.
California does have its problems, and the largest is the lack of housing which has resulted in home values that have chased residents out of the state.  Population is now in decline in California and we don't see this reversing anytime soon.  Businesses are  also leaving California but you'd never know it from the rising employment reported every month.
Regionally, there does not appear to be any clear weakening in the labor markets. Open job positions are still close to one million in the state of California according to Indeed on August 2, 2022.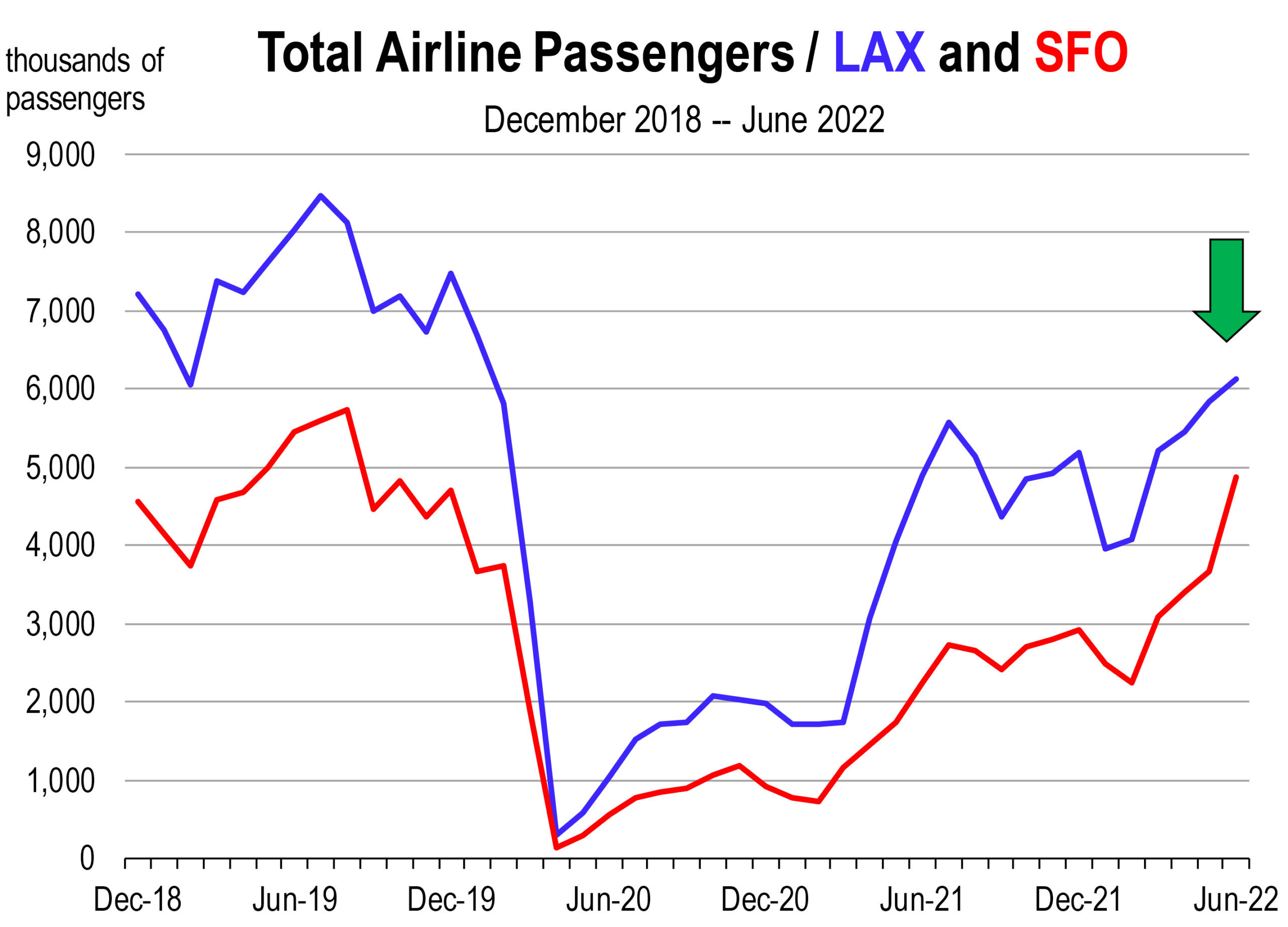 The Counties with the most jobs advertised:
Los Angeles County:             236,359
San Diego County:                  95,127
Orange County:                       90,115
Santa Clara County:               82,071
Alameda County:                     52,456
San Francisco:                        50,828
Sacramento:                            48,002
Unemployment rates continue to set new record lows in nearly a third of all California counties. Taxable sales continue to increase generating record sales tax revenue to cities and counties.
Hotel-motel occupancy rates continue to improve and lodging revenues are at all time highs this summer, along with average daily room rates. Airline passengers through the major airports continue to rise.  The largest increases in airport deplanements at LAX and SFO are international visitors who, prior to November 2021, were largely banned from the United States for nearly 2 years.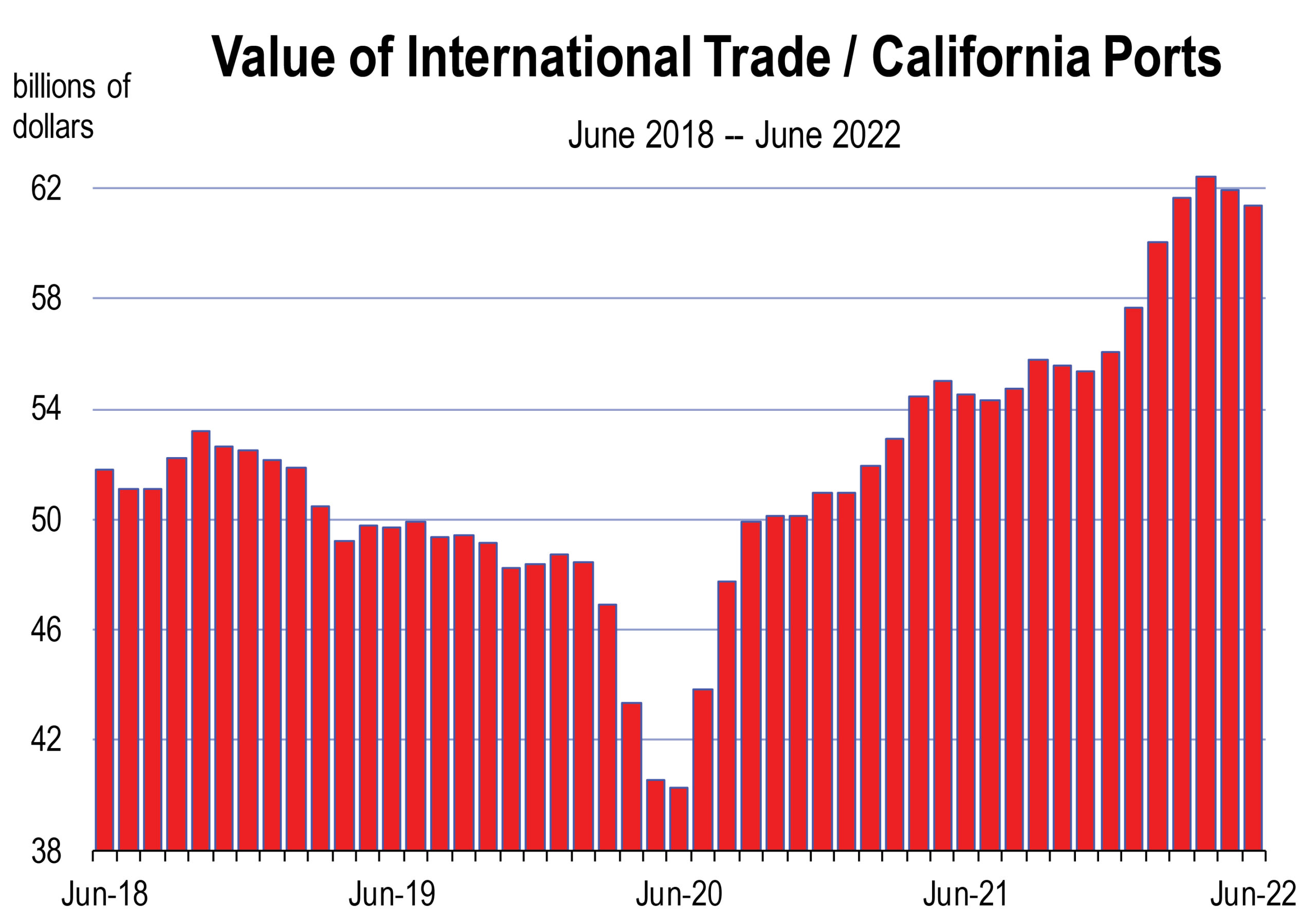 Cargo through the Ports of Los Angeles, Long Beach, and Oakland are at record numbers of containers, and record valuations of goods.  Supplies of goods into and out of the U.S. are on a rapid route to normalization.
New building activity which is a principal engine of growth in the state remains at very high levels, in both housing and non-residential structures. Infrastructure projects are booming throughout the state. Employment in construction, and in particular, heavy construction, is now at all-time record highs.
The surge in new development is unlikely to change this year or next. There are particular strengths that California has an advantage in and these strengths appear to be running at full capacity today. And I haven't even mentioned the tech world.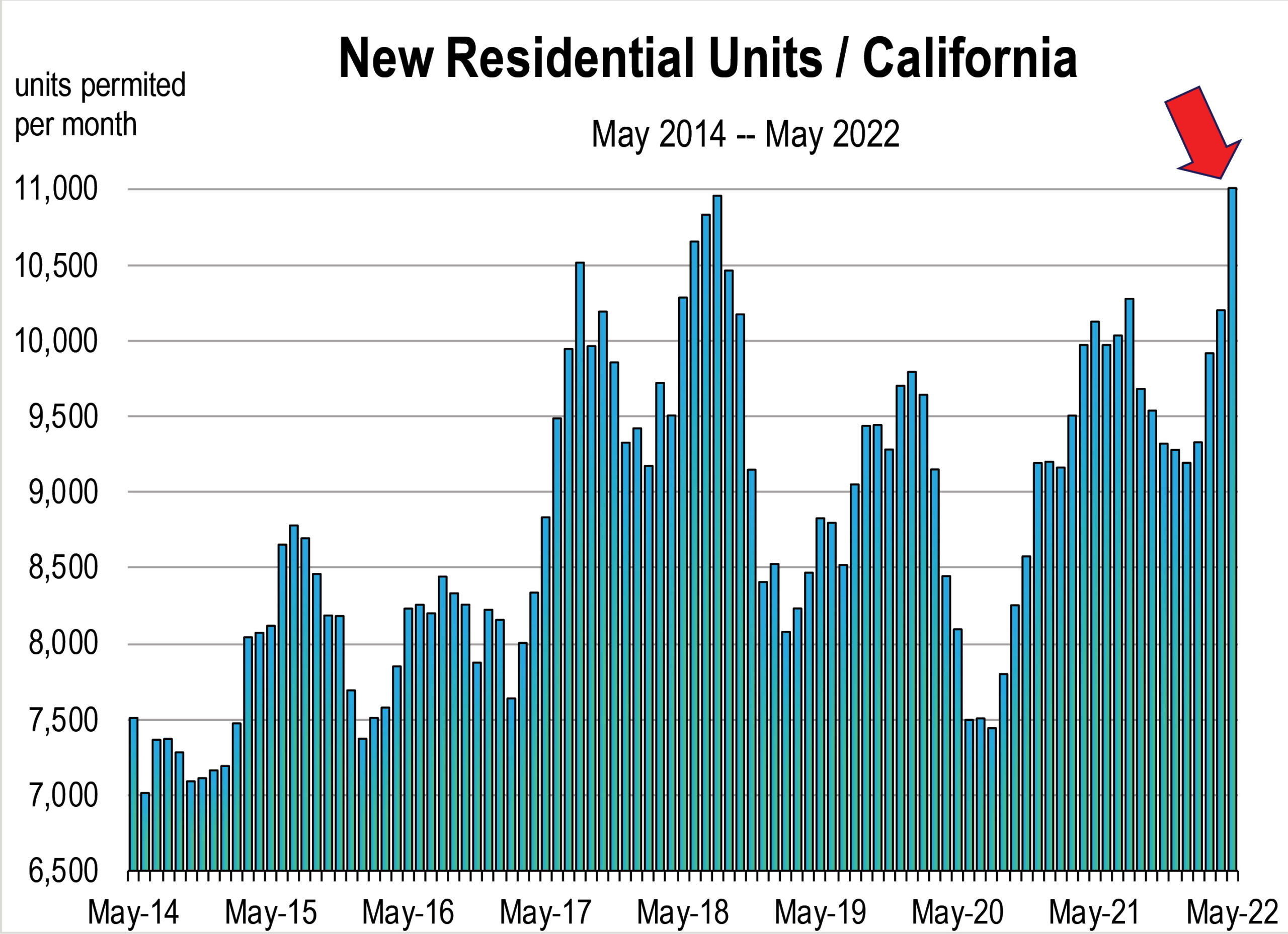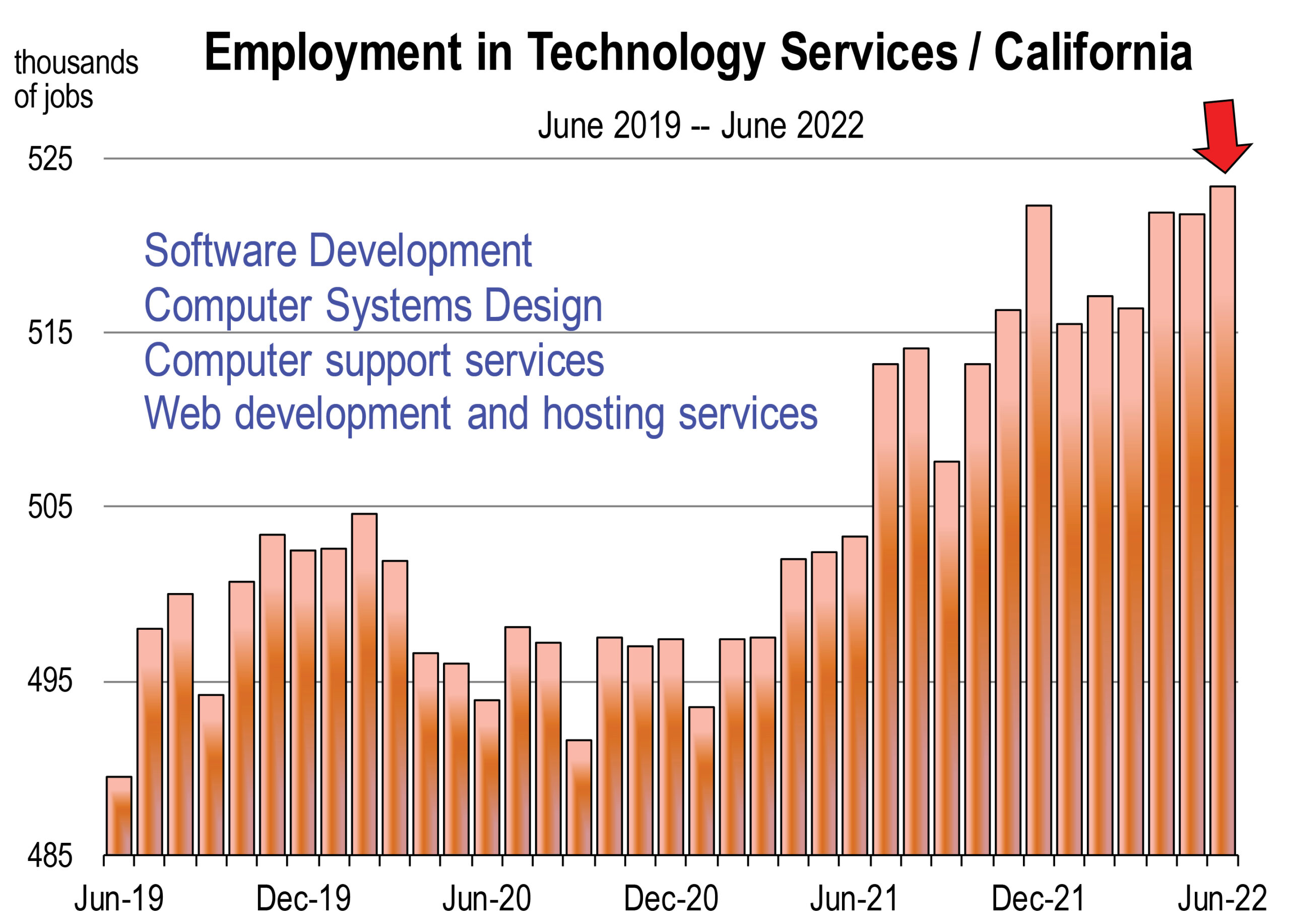 Consequently, it is difficult to find any glaring economic weakness in California this year.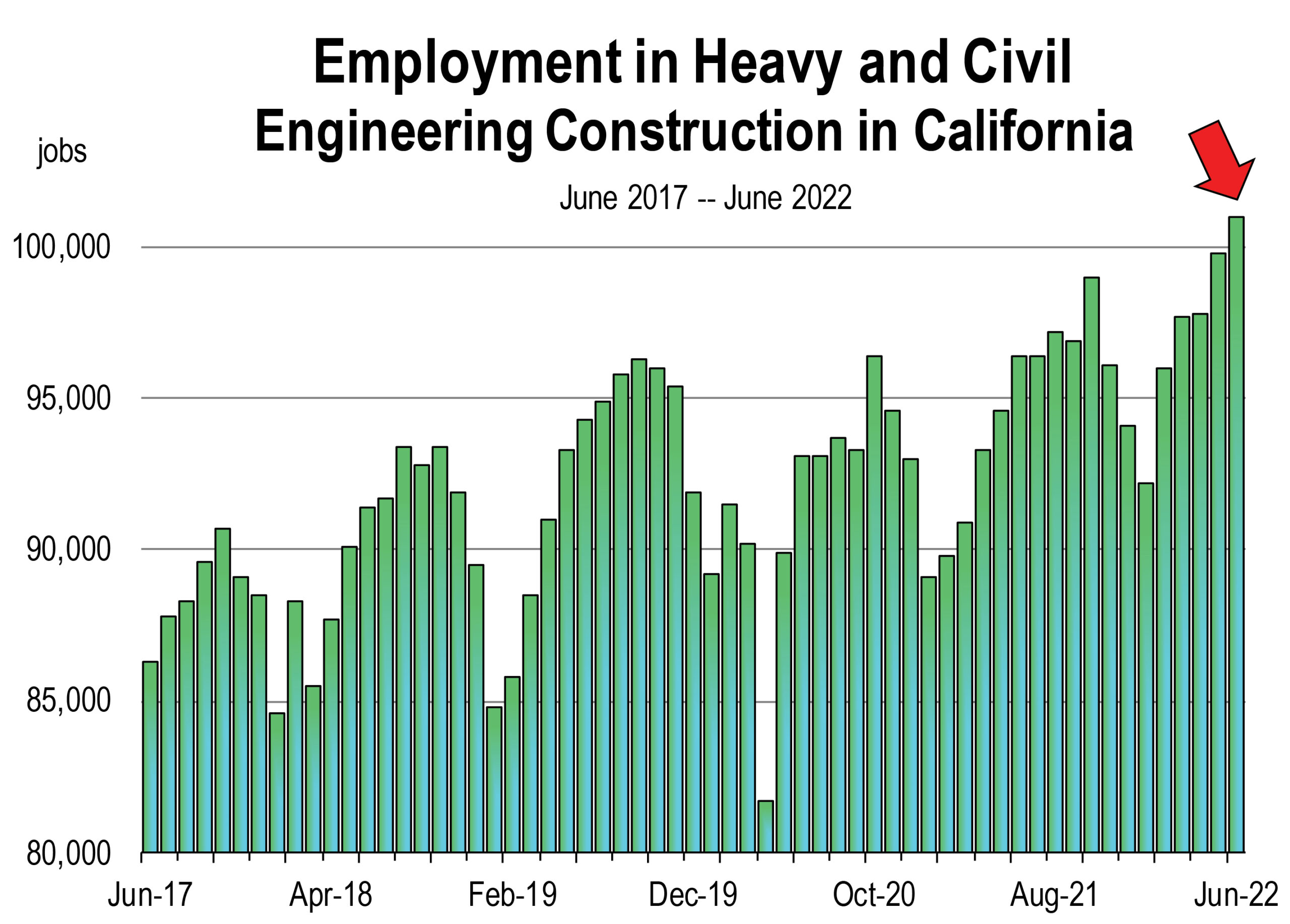 So if you don't feel that miserable yet about the "recession," there's a reason
---
The California Economic Forecast is an economic consulting firm that produces commentary and analysis on the U.S. and California economies. The firm specializes in economic forecasts and economic impact studies, and is available to make timely, compelling, informative and entertaining economic presentations to large or small groups.