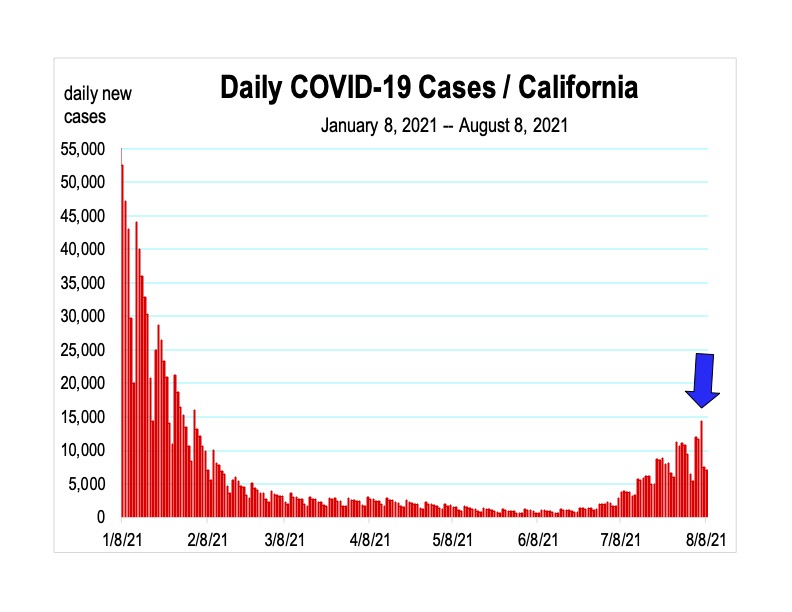 by Mark Schniepp
August 9, 2021
The surge in cases began in July and continues to rise.
Cases in California are now at their highest daily count since early February.
Mask mandates have been restored in many counties, including the Bay Area, Los Angeles County and Santa Barbara County.
What businesses now fear is another round of restrictions such as closures or capacity constraints.
I don't believe that will come, because there is more knowledge of how to address the variant spreading without having to shut down.
Furthermore, deaths are not rising much with this new variant so the public heath risk is not as great.
Consequently, limitations on business activity are unlikely from the supply side.
From the demand side however, there may be some effect.
To date however, and it may still be too early to make unequivocable conclusions, the upward summer trajectory of the recovery clearly remains intact. There is a consistent rise in travel, spending, hotel utilization, and restaurant bookings.
There are more flights leaving from/arriving at LAX and SFO, but there are proportionately more passengers flying, suggesting that load factors are much higher now.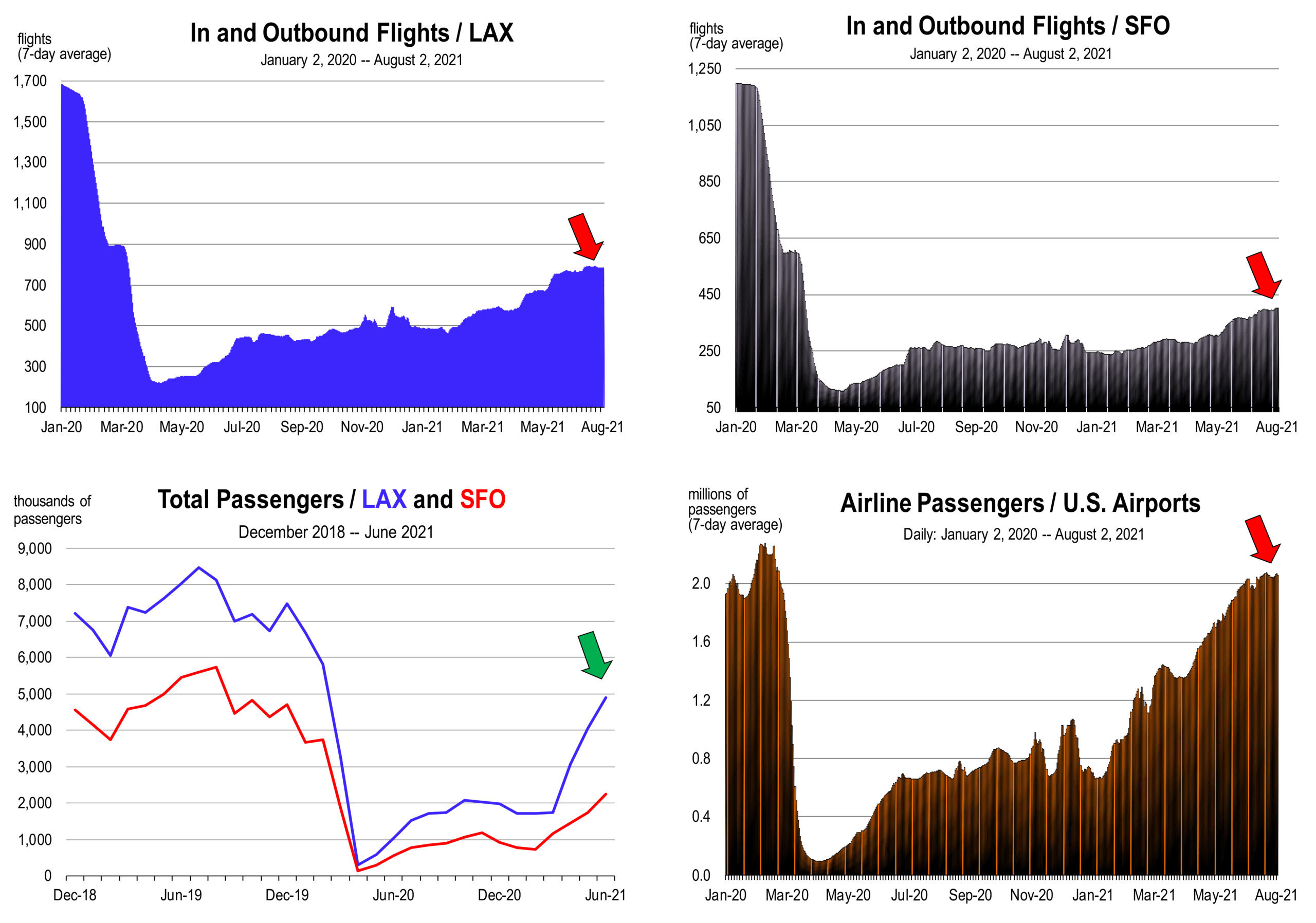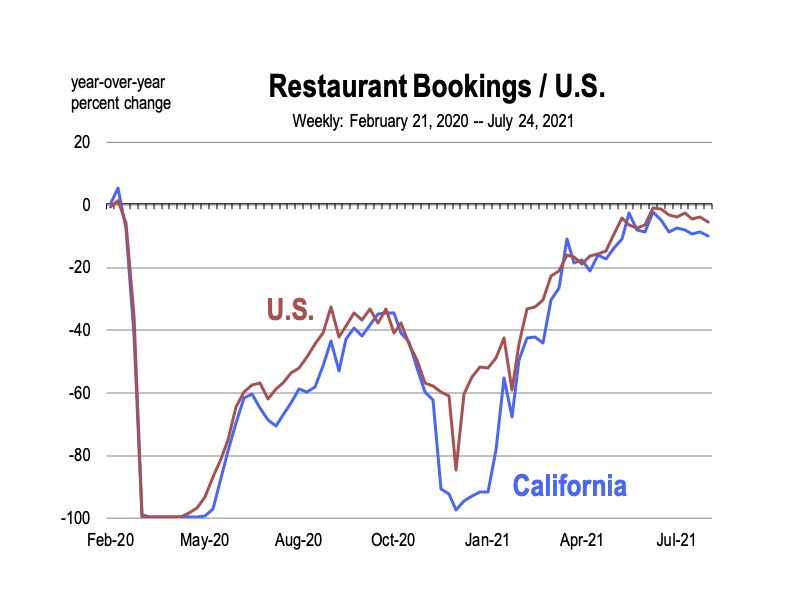 While air passenger travel in California has recovered 66 percent, passenger travel nationwide has recovered nearly 80 percent, and the clear increase in travel has produced higher hotel-motel occupancy rates.
Data form open table shows restaurant bookings (and subsequent spending) are just about back to pre-pandemic levels (i.e., February 2020).
The surge in travel that we observe this summer is contributing meaningfully to stronger economic growth this quarter and a more rapid return to the normal we knew before the pandemic and recession of 2020.
We are still on track with the forecast for 2021, that growth this quarter will be stellar, moderating in the fourth quarter.
Job creation will rise sharply in late August and September as schools resume.
We are closely monitoring the pace of economic restoration in California so stay tuned.

The California Economic Forecast is an economic consulting firm that produces commentary and analysis on the U.S. and California economies. The firm specializes in economic forecasts and economic impact studies, and is available to make timely, compelling, informative and entertaining economic presentations to large or small groups.