They all lead to more inflation
Mark Schniepp
August 2023
---
I've written about the labor market of California and how there is not much in it this year. While the labor market  has cooled some, it's still fundamentally strong and by most accounts, workers are fully employed.
Unemployment is still quite low, especially in the coastal counties, and wages for all sectors have risen.  Which leads me to the first symptom: rising wages that contribute to higher inflation for all goods and services.
While wage increase are generally great for workers and households, they further contribute to higher prices in general. This is not a good thing.
A tight labor market may be good for workers, but has a number of direct and indirect effects on inflation, which are significant and not in the best interest of the U.S. or California economy:
Quits by Workers
The monthly frequency of workers quitting their jobs in California has lessened over the last year, but at 350,000 per month, it's still quite high. Total separations from work which include people quitting, retiring, or getting laid off is over 500,000 per month. And there are still over 1 million job openings in the state that remain unfilled. The high frequency of labor turnover increases recruiting and labor costs for businesses, which contributes to higher wage and product price inflation. Wage inflation is especially high for workers who quit to accept a new job.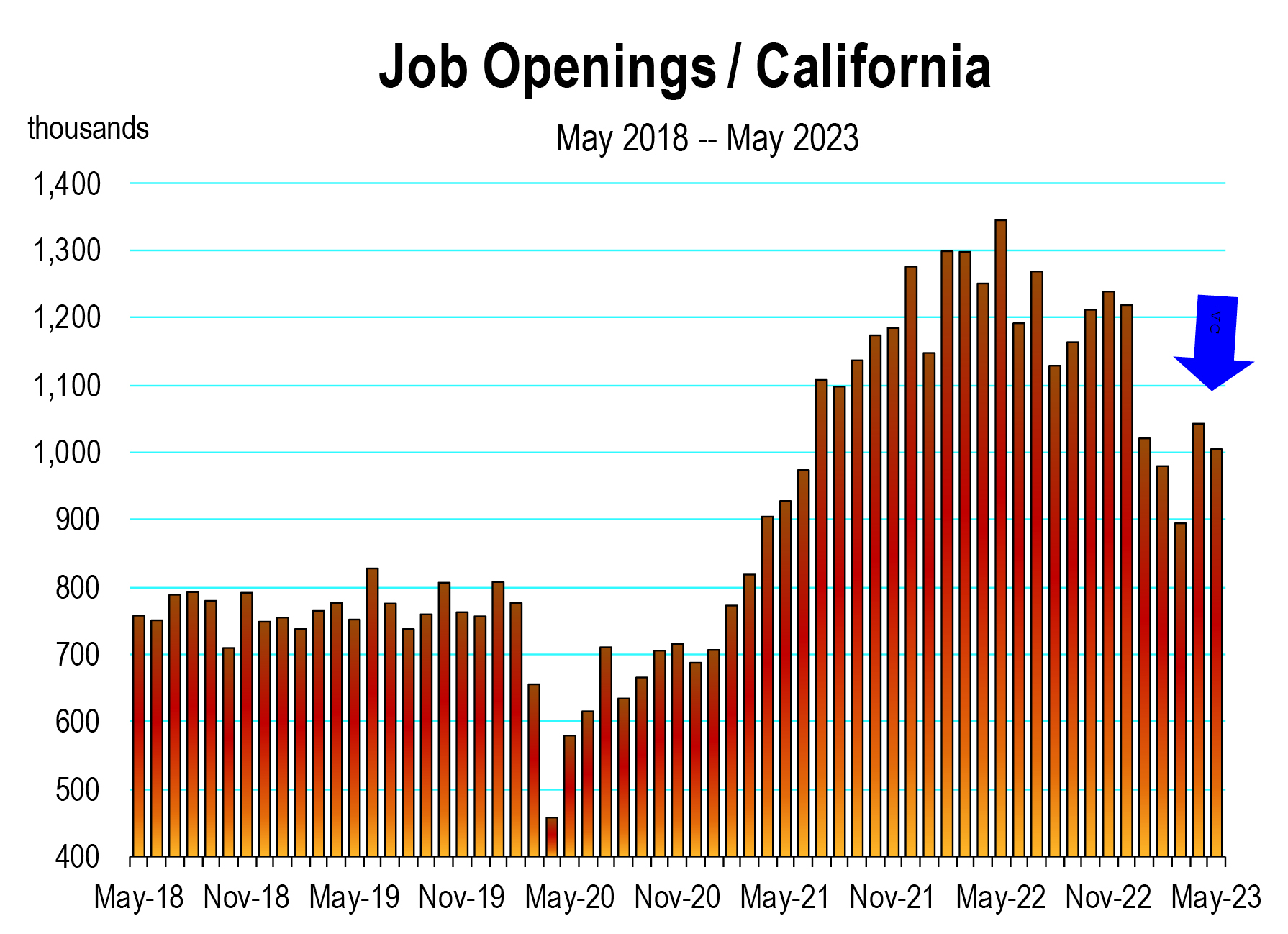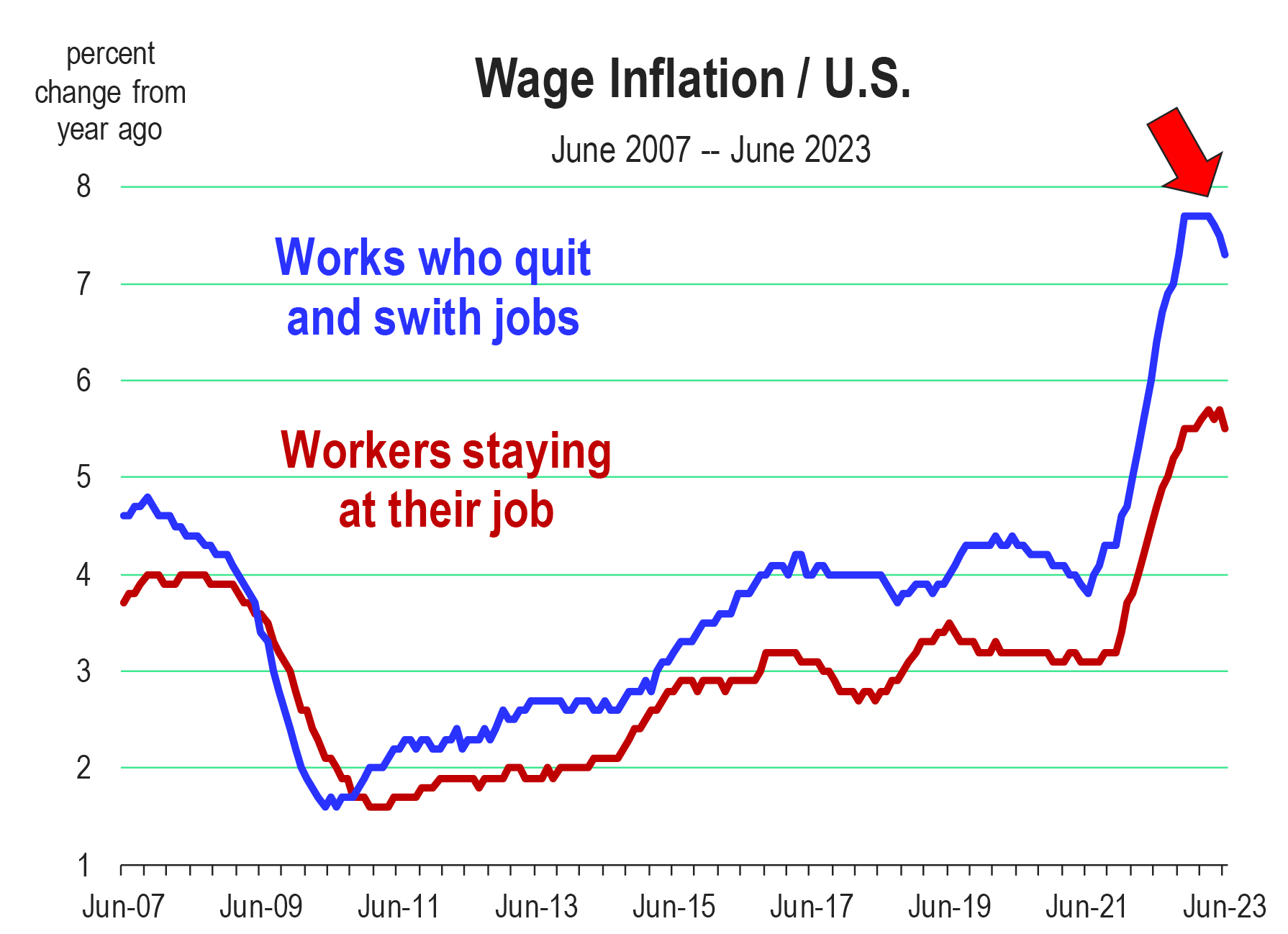 Demand for remote working conditions
The high level of quits and unfilled open job positions have combined with worker demands to force employers to allow them to work remotely. This has led to meaningful declines in office demand and rising office building vacancy.  Empty office buildings result in less revenue earned by office building owners. Less revenue translates into lower commercial real estate values which amplify problems when commercial real estate loans require refinancing, especially in the current high interest rate environment.  This is now an expanding and scary issue for regional banks which hold massive amounts of commercial real estate mortgage debt. Refinancing these properties this year and next could potentially lead to a spate of foreclosures if not more bank failures in the state.
Quits and ultimatums by workers for remote setting work have led to worrisome rising vacancy of office space in the major urban markets of California.  Lease space is now extraordinarily high in Los Angeles and San Francisco, exceeding 30 percent.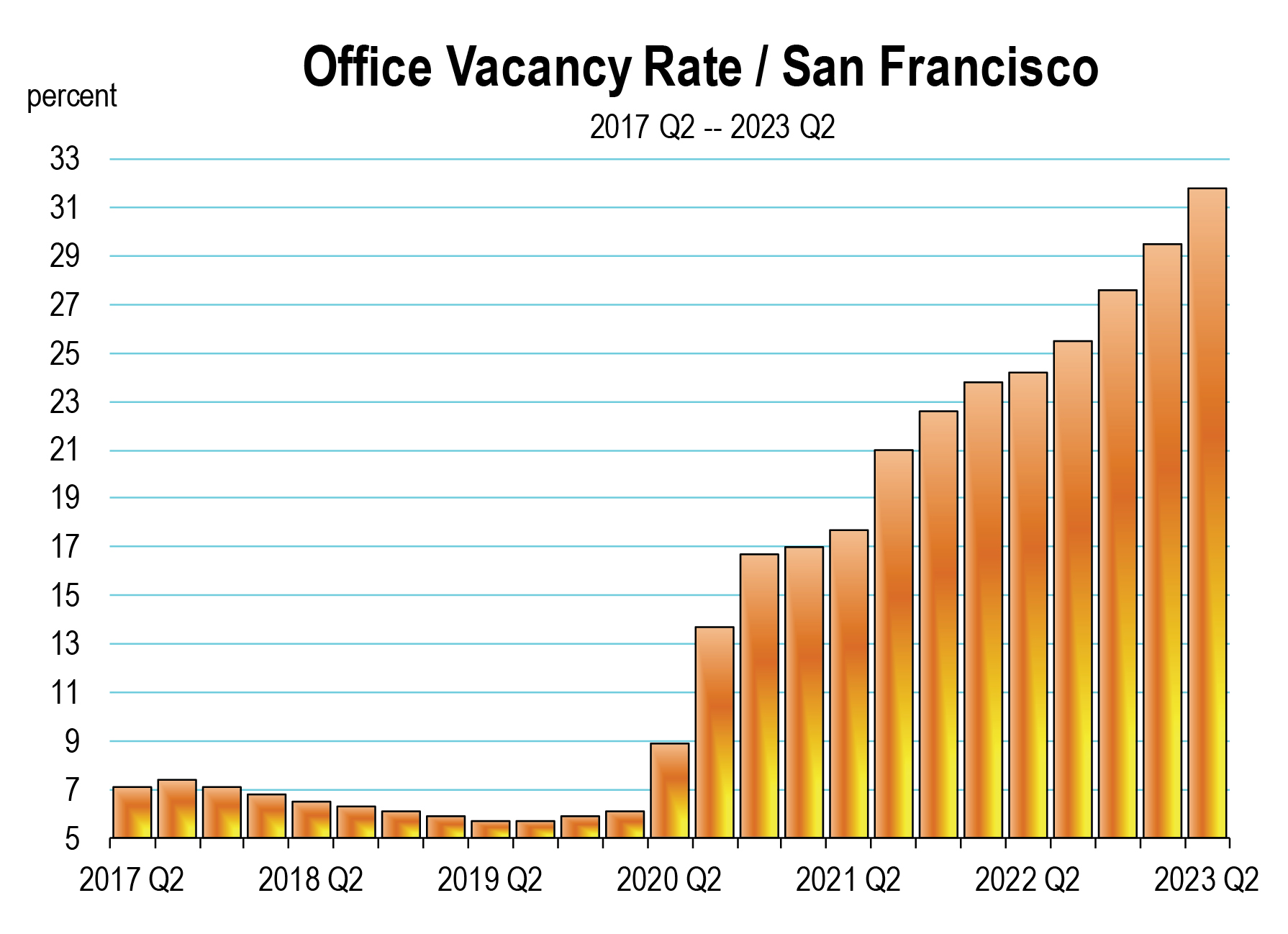 Labor strikes
International Longshore Workers
The Longshore worker's dispute lasted from May 2022 through June 2023. It's still not entirely resolved and it will result in at least 8 to 10 percent wage hikes for dock workers at 29 West Coast ports.
Cargo volumes coming into the Ports of Los Angeles and Long Beach were diverted through the Panama Canal to east cost ports over the last year. This results in higher shipping costs and higher prices for imported goods.
Writers and Actors
The Writer's Guild of American strike began on May 1. The Hollywood Actors strike commenced on July 17.   This is the first time that both the WGA and SAG have been on strike against the Alliance of Motion Picture and Television Producers at the same time since 1960, making it an unprecedented one. The WGA demands increased minimum compensation in all areas of media, and increased pension and health plans, and more. SAG is asking for an 11 percent increase in the minimum basic agreement this year, and 4 percent per year going forward. Actors also demand increased residual payments for film and TV.
Hotel Workers
Hotel workers have been striking and demanding higher wages and other benefits as they argue their existing salaries are unsustainable amid the region's high cost of living, or more specifically, the cost of rental housing. The latest strikes are the largest that have been authorized in recent years in the hotel industry.
Unite Here Local 11, representing 32,000 hospitality workers across Southern California has coordinated a number of multi-day strikes in July impacting many hotels in Los Angeles and Orange County.
The union has been in contract negotiations since April. It demands an immediate $5 per hour wage bump and $3/hour annual increases over the next 2 years, health benefits and a pension.
Strikes in general disrupt services and frequently the provision of goods. However, and as we all know, higher wages compensate us, but contribute to rising prices for all goods and services that we as consumers must ultimately pay. And this leads to higher stubborn core inflation due to rising labor costs. While the headline inflation has now fallen to 3.0 percent, core is inflation is still at an unacceptable rate of 4.8 percent, more than twice the Fed's target rate.
I'm not against fair labor contracts or fair wage levels for workers in any industry, but when there is an avalanche of  labor market disputes, this leads to the likelihood of meaningful increases in wages and ultimately prices of everyday goods which collectively make everyone worse off.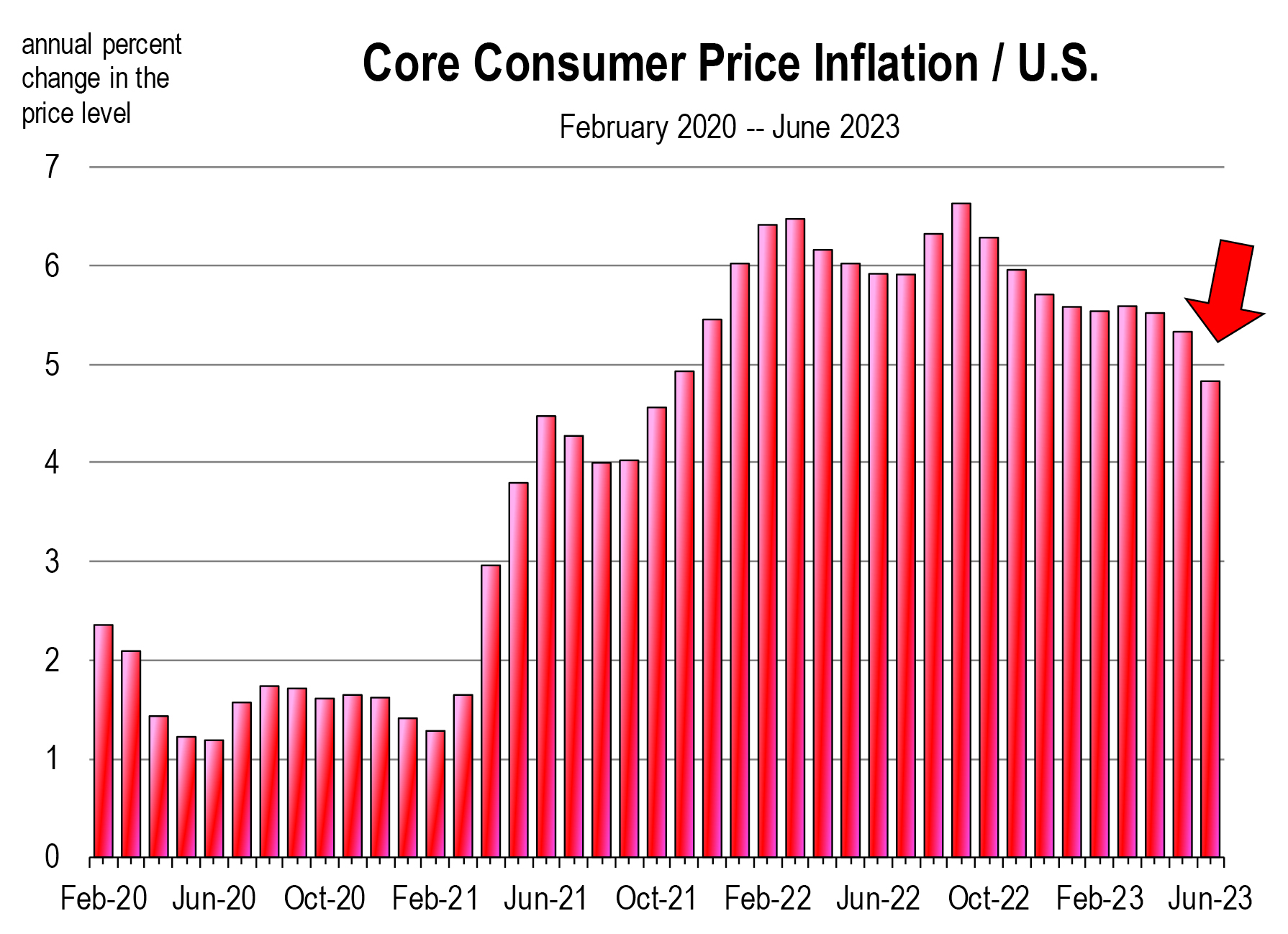 Amid rising labor costs, employers seek ways to reduce staffing, typically through automation. The onset of ChatGPT, other "generative AI" software for transforming the workplace, and robots will enable firms to ultimately displace workers in many fields, including the ones now in labor disputes seeking higher levels of remuneration.
---
The California Economic Forecast is an economic consulting firm that produces commentary and analysis on the U.S. and California economies. The firm specializes in economic forecasts and economic impact studies, and is available to make timely, compelling, informative and entertaining economic presentations to large or small groups.