by Mark Schniepp
July 2017
Stores are Closing in Mass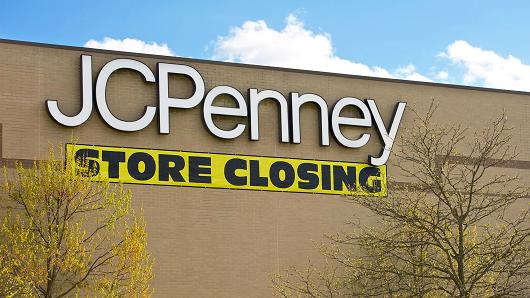 Macy's closed 68 stores this year. An estimated 4,000 employees have been impacted. Another 34 stores are planned to close in the next 4 years. At the end of this month, JC Penny will begin to close 138 stores, and liquidation sales are underway at many of these stores now on the chopping block.
Sears and Kmart are closing 72 more stores after already announcing that more than 180 stores will close. Most of the closures will occur in September. The total Sears store count will fall to about 1,200, from nearly 2,100 five years ago. Very few closures will affect California and there are none in Southern California.
Here are other stores on the list of closures that have either occurred or will occur this year:
| Company | Stores Closing this Year |
| --- | --- |
| Abercrombie & Fitch | 60 |
| Guess | 60 |
| Crocs | 160 |
| The Limited | 250 |
| Wet Seal | 170 |
| American Apparel | 110 |
| Michael Kors | 125 |
| Payless Shoes | 400 |
| RadioShack | 550 |
| hhgregg | 88 |
| GameStop | 150 |
| Staples | 70 |
| CVS | 70 |
| Bebe | 180 |
Approximately 49 million square feet of retail space has closed year to date. Should this pace persist by the end of the year, total reductions could reach 147,000,000 square feet, which would be an all time record high.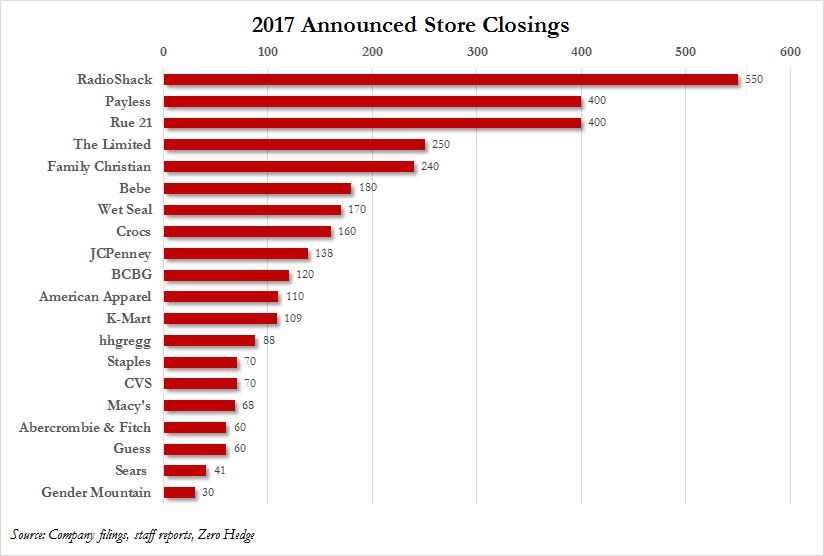 Closer to home, we've seen a number of retail fatalities in California. The Gap, JC Penny, Kitson's, Sears, 9 Walmarts, 19 final store closings of Sports Authority, and 30 Payless shoes stores will shutter this year in Southern California alone. Macy's has already closed stores in Sacramento, Los Angeles, Irvine, Simi Valley, and Santa Barbara.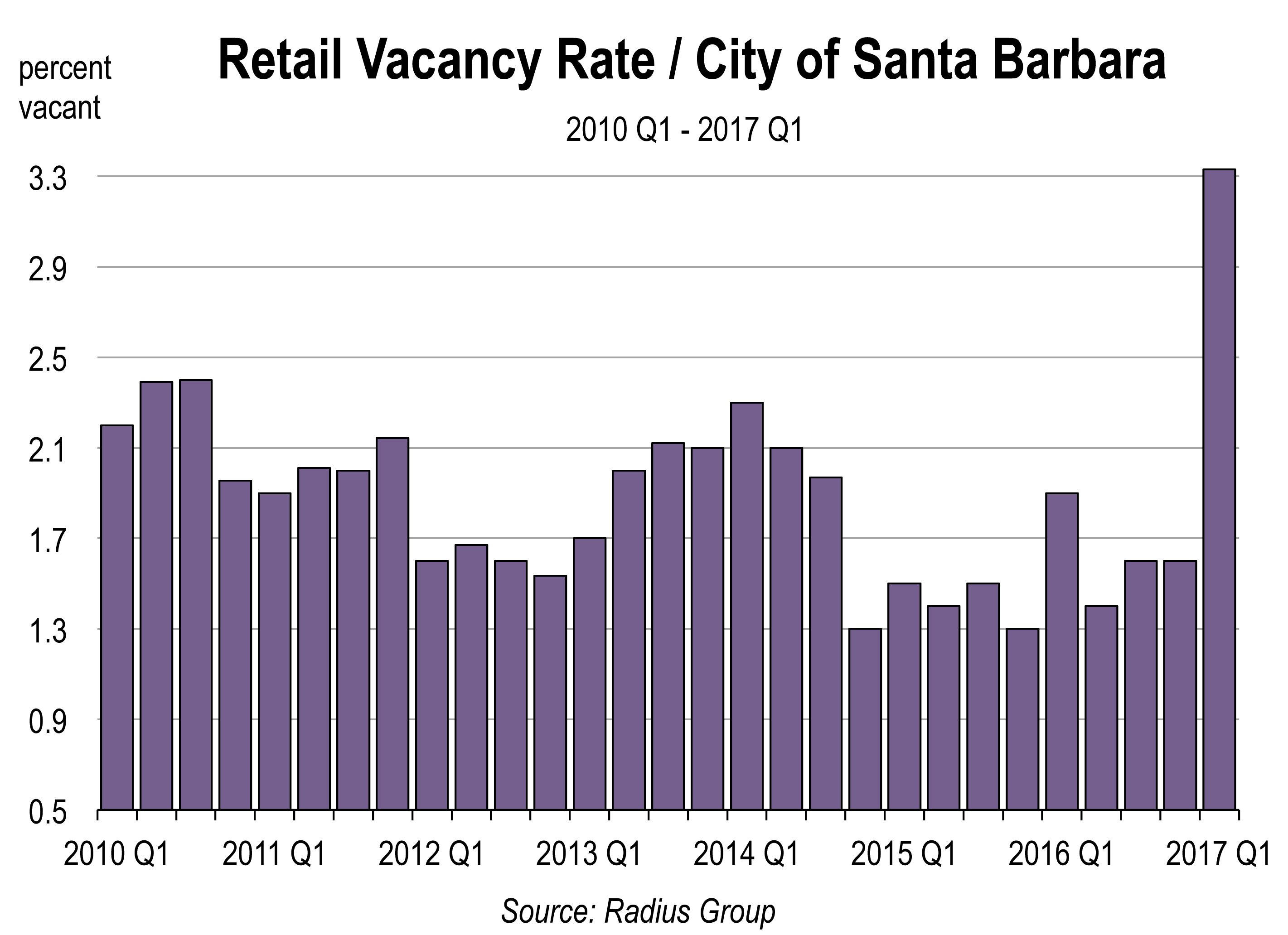 And speaking of Santa Barbara, there have been a spate of recent retail and restaurant closures on State Street, resulting in the highest level of downtown retail vacancy since the mid 1990s, according to the Radius Group.
What is Driving Retail Liquidation?
There are too many stores and too many shopping malls. The U.S. has more retail space per person than Canada, Australia, the UK, France, China and Germany.
Rents have also become alarmingly expensive for retailers. CBRE reports that rents have moved up faster than the growth of retail sales, and the rising level of rents cannot often be justified by tenants.
The Baby Boom generation is buying a lot less "stuff" these days, opting more for experiential purchases such as education and travel. And the Millennial generation doesn't seem to want a bunch of stuff either, other than phones, food, and craft beer. Since Millennials are not buying many homes, they are not having to furnish those homes with carpets, refrigerators, lawn mowers, or new furniture.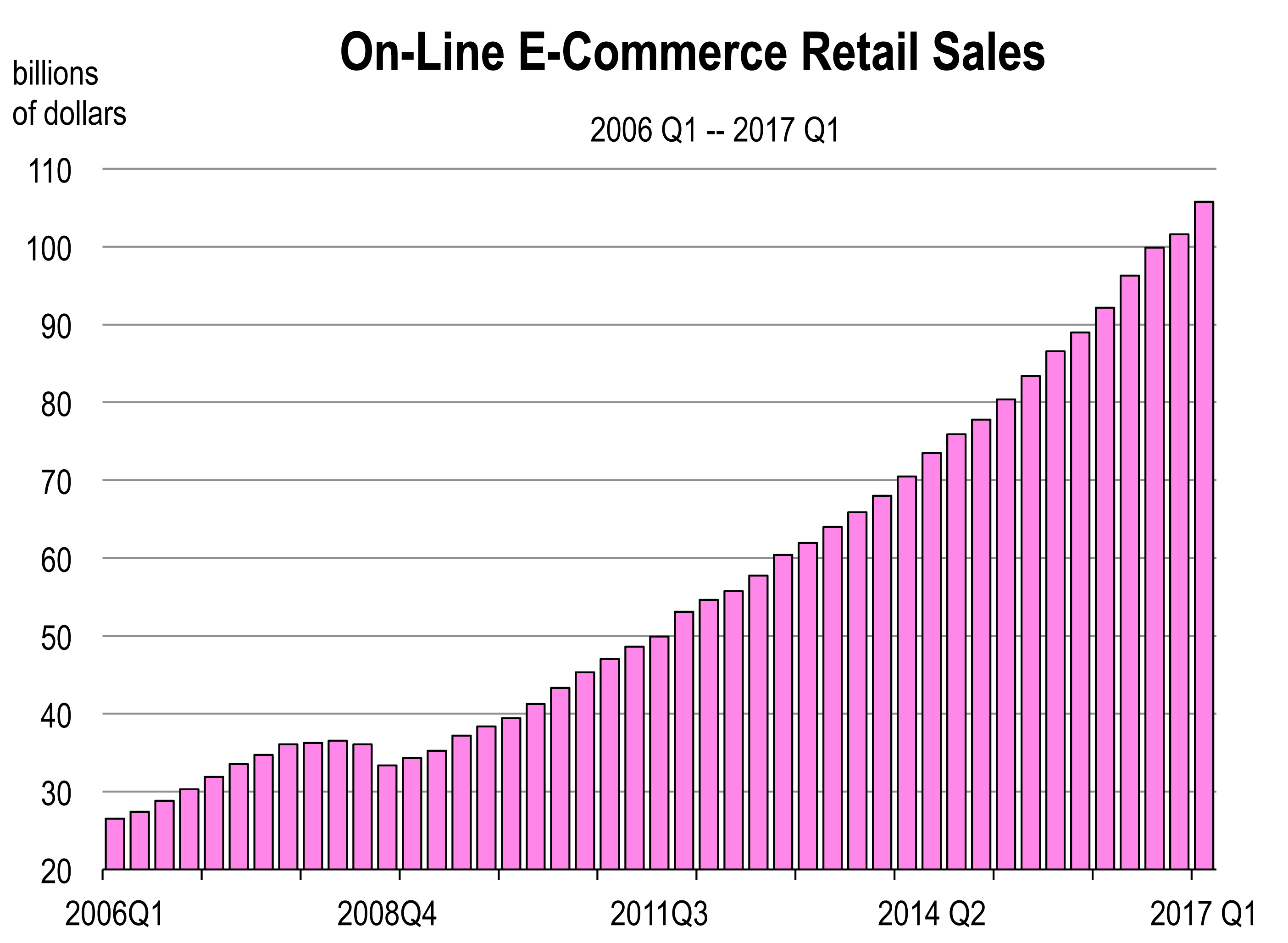 But the biggest factor is the widespread and pervasive migration to online stores for many goods, even clothing.
Despite the view that shoppers prefer to try on clothing in physical stores, apparel and accessories are expected this year to overtake computers and consumer electronics as the largest e-commerce category as a percentage of total online sales, according to research firm eMarketer.
And though total online sales account for only 9 percent of total retail sales in the U.S, the growth of online purchasing is rising geometrically.
You can purchase just about anything online and just about everything from Amazon. The Amazon stock price has soared over the past year and is up 40 percent year-to-date over the first 6 months of 2016.
What's Ahead for Retail?
The Internet and the growth of the online retail experience continues to evolve as one of the most disruptive forces in today's economy.
The transition from the current retail environment to a steady state retail economy where rising rents for retail space do not exceed the growth in retail sales is ahead of us. This transition could span years however. Furthermore, to the extent that online shopping for goods and services becomes more mainstream among consumers (as it threatens to be), more store closures are likely until the supply of stores is compatible with the demand for stores.
Sales in stores still comprise 90+ percent of all retail sales. Consequently, making the retail experience more compelling will be the challenge to retailers.
---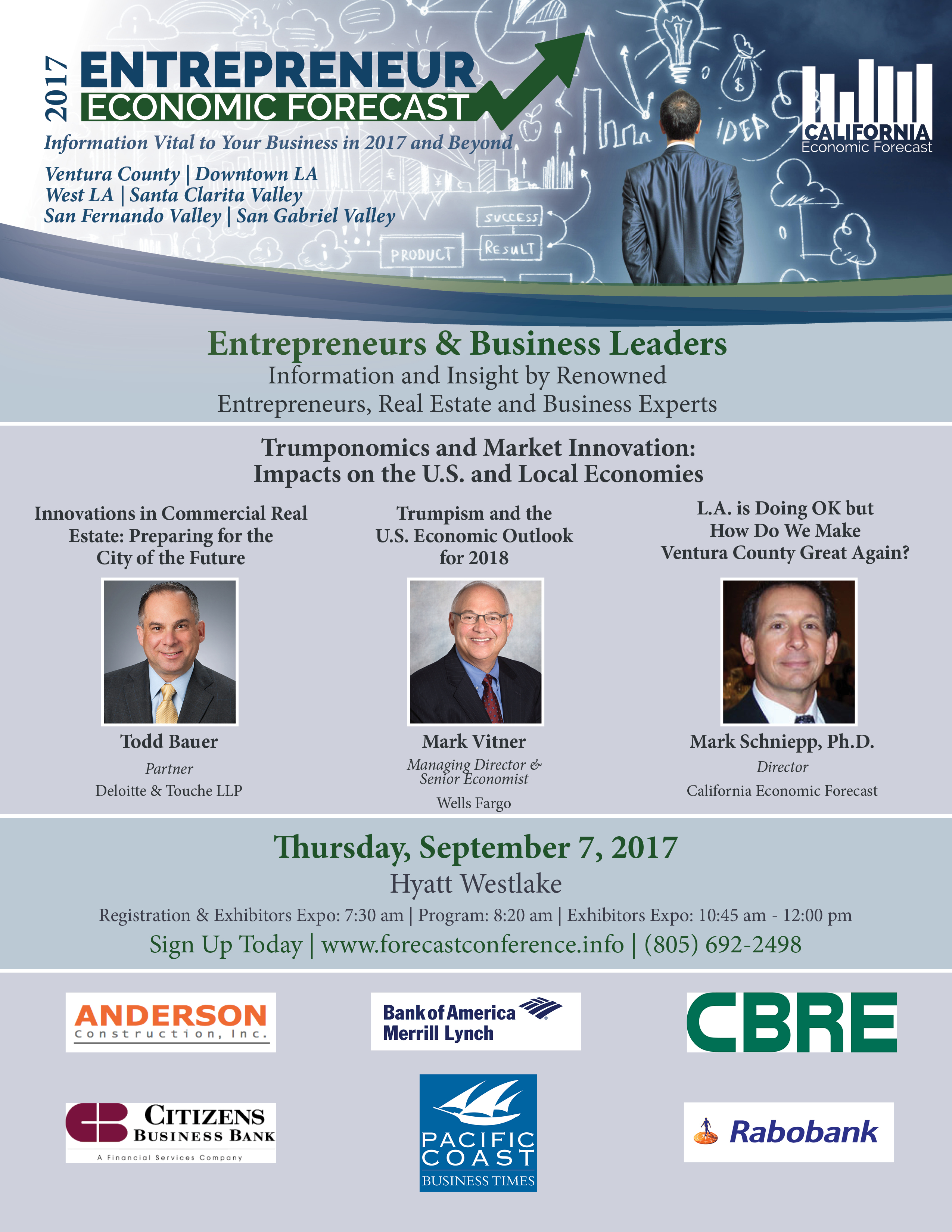 The California Economic Forecast is an economic consulting firm that produces commentary and analysis on the U.S. and California economies. The firm specializes in economic forecasts and economic impact studies, and is available to make timely, compelling, informative and entertaining economic presentations to large or small groups.